Subway Kids Fishing Day 2019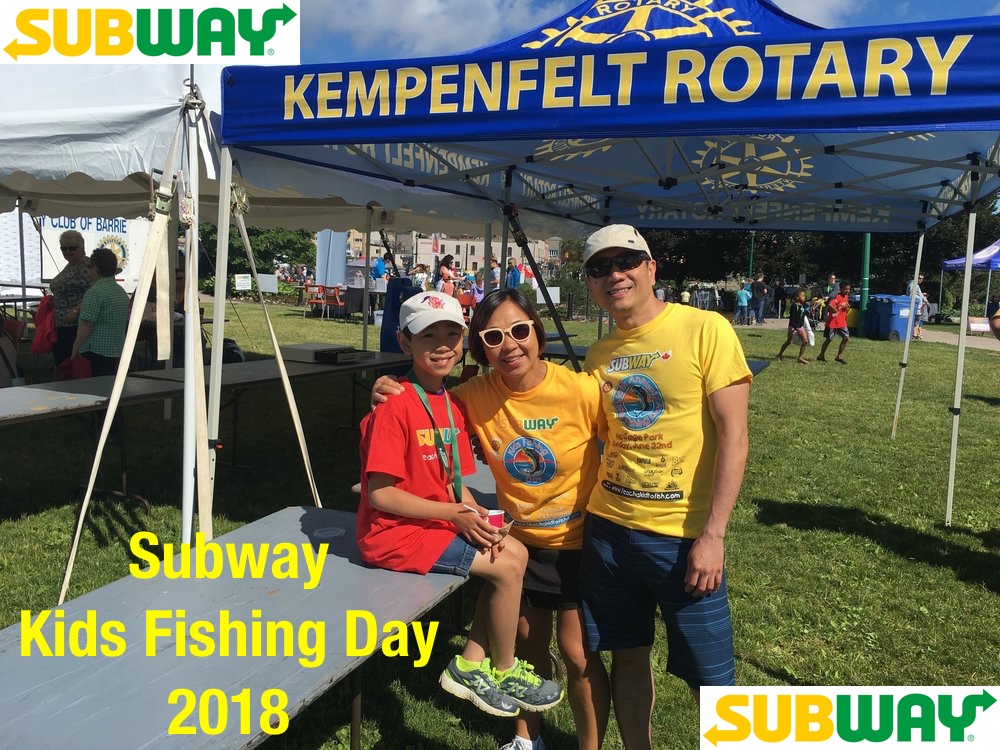 Come and join us at Heritage Park on June 23rd, 2019 for a fantastic day of fun! Subway's teach a kid to fish day is here again. Fishing is the focus but we also have a Fun Park, Exotic Birds, Reptiles and much much more for everyone. Come with your family and enjoy this unique event.
Register NOW:
FAQ
Got some questions? Here are some answers!
I signed up, but did not receive email confirmation. What now?
If you signed up and did not receive email confirmation, be assured that you have been registered. Simply show up on the day of the event.
When should I show up?
The event will take place on Sunday, June 23rd, 2019 commencing at 9:00 a.m. and ending at 1:00 p.m. You are welcome to attend the location at any time.
How do I get on the list?
Complete the online registration form. We will accept registrations starting after the May long-weekend.
When and where do I register at the site?
We will open the registration area at 9:00 a.m. and it will remain open until 11:00 a.m or until the event is full. The registration tables will be located near the Heritage Park Sign near the parking lot, look for the registration tents.
Who can attend?
The event is open to children 13 years old and under. They must be accompanied by a guardian. There is no limit to the number of children from any one family.
What do I need to bring?
You need a fishing rod with a line and hook. We will provide worms.
What area has been set aside for fishing?
Basically, the entire shoreline in Heritage Park is available for fishing, except for Government Docks and Barrie Marina. The shoreline extends from Mulcaster Street to just west of Bayfield Street.
What if I don't want to fish?
The event is much more than a fishing experience. It will be a fun day for everyone. We have entertainment, games, crafts and other activities planned for the day.
What about safety?
We expect that each family will have someone to ensure the safety of the children. In addition, our Club will have volunteers stationed at keys locations. Arrangements have been made to have first-aid personnel on site for the duration of the event. The Barrie Police Service has been invited to send community safety personnel or, alternatively, to provide additional patrols in the area.